Nepal Leprosy Trust (NLT) was founded in Kathmandu in 1972 by Eileen Lodge (1925 – 2019).  A British nurse, she had worked with people affected by leprosy in Nepal since the early 1950s.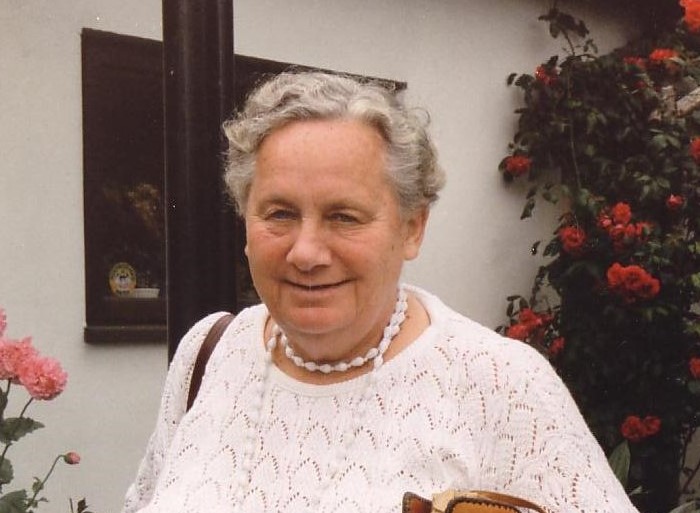 Eileen Lodge
Before the 1950s Nepal was almost entirely closed to foreigners. Eileen travelled to Nepal in 1953, joining two medical missionaries, Dr Lily O'Hanlon from England and Hilda Steele from Ireland, who founded Shining Hospital in Pokhara.
Moved by the terrible suffering of those affected by leprosy, Eileen established Green Pastures Leprosy Hospital in Pokhara in 1957 and became its superintendent until the late 1960s. These three intrepid women provided the first western style medical care in Pokhara.  Read more
Map of Nepal showing the location of NLT's Lalgadh Leprosy Hospital and Service Centre. See the hospital's website at www.nepal_leprosy.com .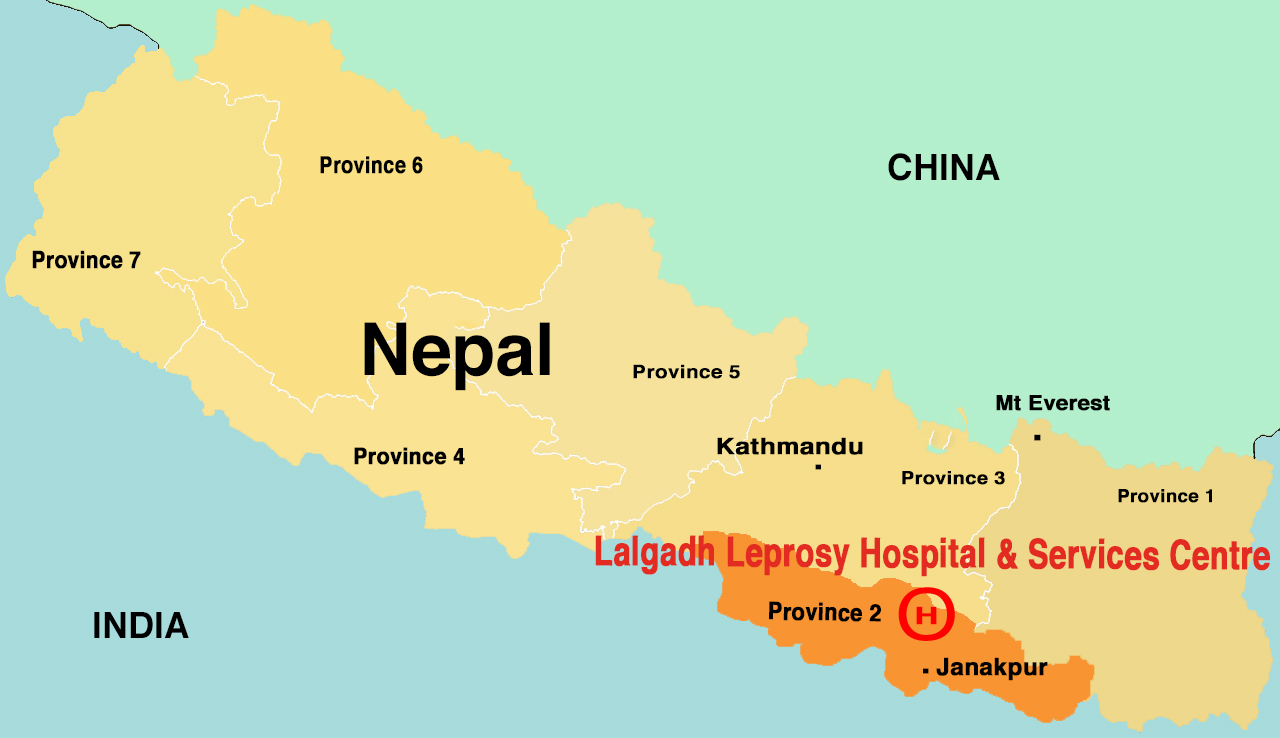 The top image shows Bir Bahadur Thapa working in Lalgadh Leprosy Hospital, circa 1993, you can read a brief update on him here.