The Care Haven was purpose-built and officially opened in 2013 to accommodate people without family or other support.
After Bal Kumari's son died there was no one to care for her. Though cured of leprosy, she had a club foot and damaged eyes and suffered rejection from fellow villagers.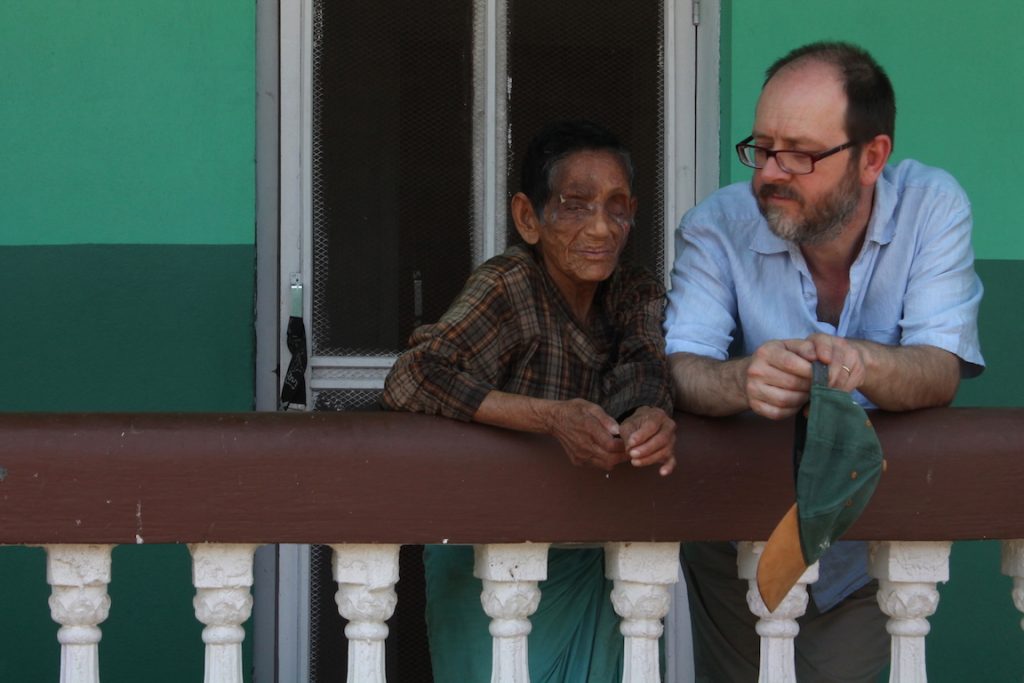 Dambar Aley, the recently retired hospital director at Lalgadh Leprosy Hospital, recalls visiting. 'She was unable to close her eyes because the tears didn't come regularly. She had a small infection from ash blowing into her eyes when she cooked. We gave her eye drops but one week later her eyes were badly infected.' Bal Kumari was sent to hospital where both eyes had to be removed. She was the first to benefit from the newly-built Care Haven, which stands next to Lalgadh Leprosy Hospital. She now lives with others in sheltered accommodation, cared for by a warden appointed by Lalgadh Hospital. Proximity to the hospital means that residents like Bal Kumari can be monitored closely and their medical needs met immediately.
The Care Haven has two storeys and houses ten residents. It includes a kitchen, dining room, and caretaker's room. Its three wings have a wraparound veranda overlooking a beautiful garden courtyard, where the residents and visitors can sit in the sun or shade.
The addition of the neighbouring Girl's Hostel has brought an even happier atmosphere to the Care Haven. The girls play, help and share stories with the older residents.
Three wonderful residents of the Care Haven in 2019.